Kaohsiung Medical University held an International Forum for the Day of the Elderly
Kaohsiung Medical University held an International Forum for the Day of the Elderly on the eve of the International Day of Older Persons on October 1st. The theme "Healthy Aging and Common Good for Generations - Sustainable Development of an Aging Society" of the forum closely followed the healthy aging action strategy declared by the Ministry of Health and Welfare, the United Nations, and the World Health Organization. The discussion included issues such as the friendly and safe environment for elders, health promotion and incapacity deferring of the elderly, scientific and technological innovations to improve social linkage and health care to elders, the humanistic autonomy integrated medical care model, plus the long-term care system that promotes the integration of generations. A number of talents from industries, officials, and universities were invited to share their thoughts at the forum. The forum is expected to activate more measures toward reaching the sustainable development of Taiwan's aging society.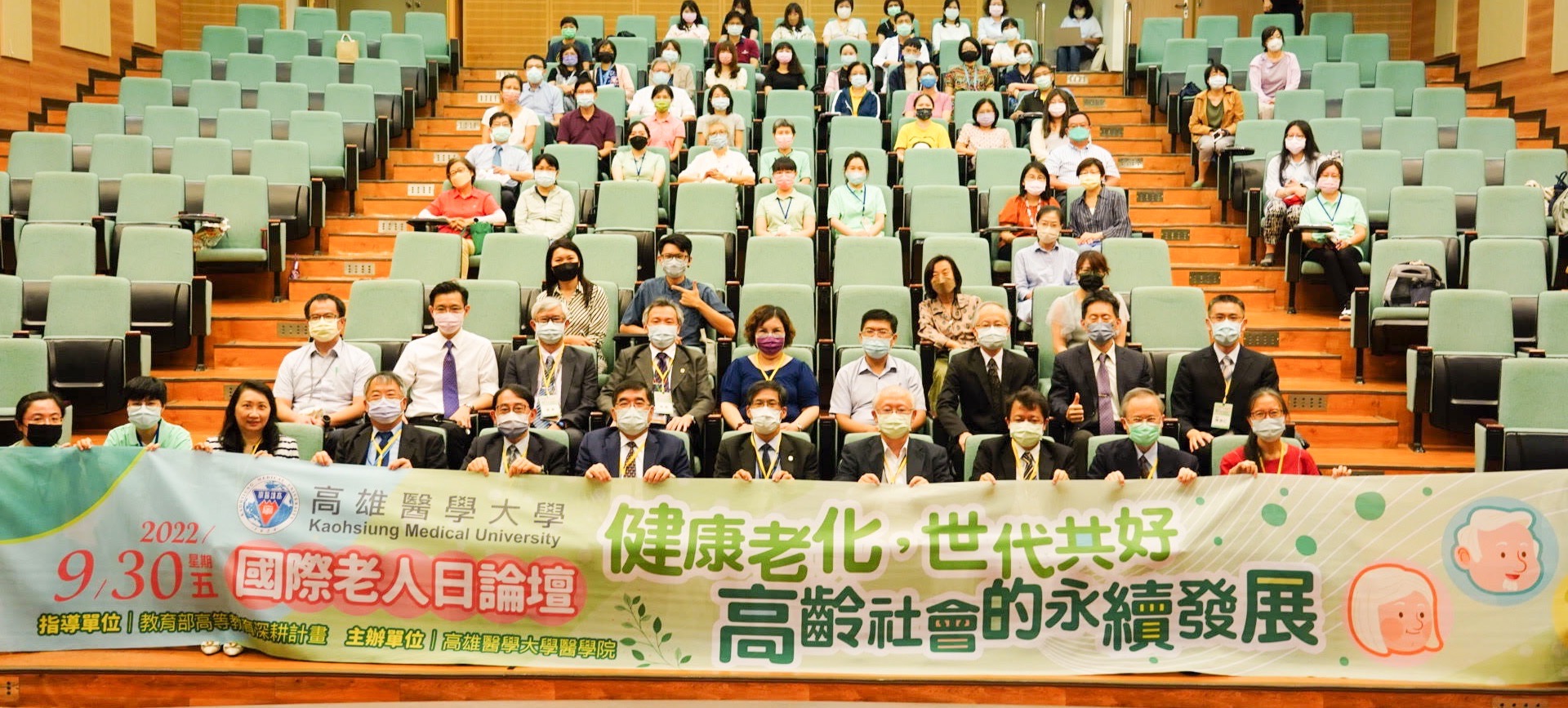 Happy Birthday KMU - Kaohsiung Medical University celebrated its 68th Anniversary
Kaohsiung Medical University celebrated the 68th anniversary of its establishment on October 16th. The theme of the celebration this year is "Sustainable University", which implies the expectation of the school moving forward with goodwill and sustainability. KMU people shall continue to incorporate knowledge and contribute towards making good health and well-being a priority for people of the world. Po-ya Chang, senior advisor to the president, Chimai Chen, Mayor of Kaohsiung City, Hsiao-hsing Wang, deputy director of the Department of Health of Kaohsiung City Government, and Ching-ming Chou, chairman of Taiwan's Medical Association attended the celebration. At the ceremony, faculty members with excellent teaching and research credentials, staff with superior performance, and outstanding alumni were praised, and an appreciation agenda was arranged to recognize the generous donors from the community and industries. There were also a series of on campus events, including the school fair and the staff athletics competition during the daytime; plus at night, an outdoor concert and the moon dance, the indigenous student club performed a series of aboriginal music and dance performances that exhibited the diversity of aboriginal cultures. The Office of Library and Information Services also organized an exhibition named "SDGs x Seeds of Hope and Action".