President's Message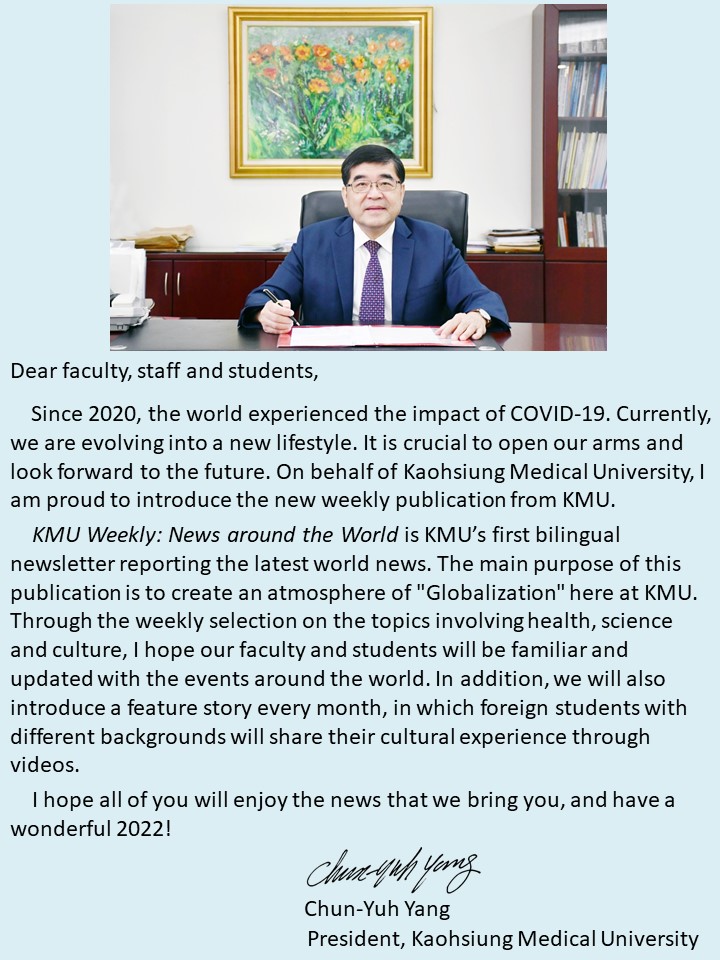 Cities that are canceling their big New Year's Eve events -- and those still going forward
疫情影響下取消及持續辦理跨年活動的城市
Culture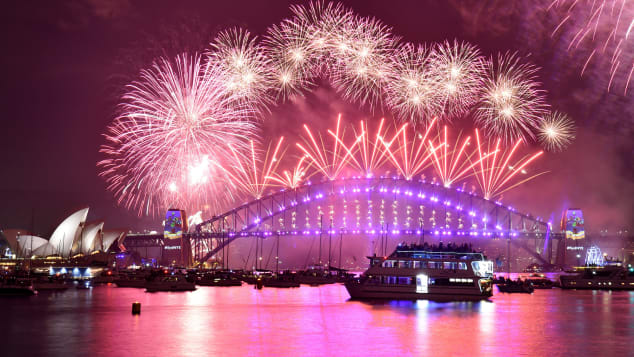 In this time of the pandemic, we have faced a lot of restrictions on behalf of our safety. In many cases, many countries have canceled several activities to prevent the spread of the virus. But now to this day, the virus is still a serious issue in the world. For this, some countries are still making restrictions regarding New Year Eve. We know that on New Year Eve, we can watch fireworks and several activities depending on which city we chose to go to. But for this year, some countries are making restrictions, such as canceling the activities made on New Year Eve. Still, there are cities in some countries—such as Sidney, Bangkok, Cape Town, Dubai, Las Vegas and Taipei-- that will celebrate New Year Eve, but of course, with some safety restrictions.
在疫情持續嚴峻之際,許多國家政府考量人民的健康及安全,不得不取消多項活動來避免病毒傳播;但直到今天,病毒在全世界依舊是嚴重的議題。因此,有些國家仍對跨年夜做出限制。過去在跨年夜,我們可以選擇到不同的城市觀賞煙火、參加活動;但今年由於疫情的關係,許多城市紛紛取消了跨年活動。儘管如此,還是有些國家的城市在符合限制的情況下,持續慶祝跨年這個重大的日子,如:雪梨、曼谷、開普敦、杜拜、拉斯維加斯和台北。
Discover Tokyo through the eyes of Paralympic and Olympic medalists
透過帕運會和奧運會獎牌得主的視角探索東京
Culture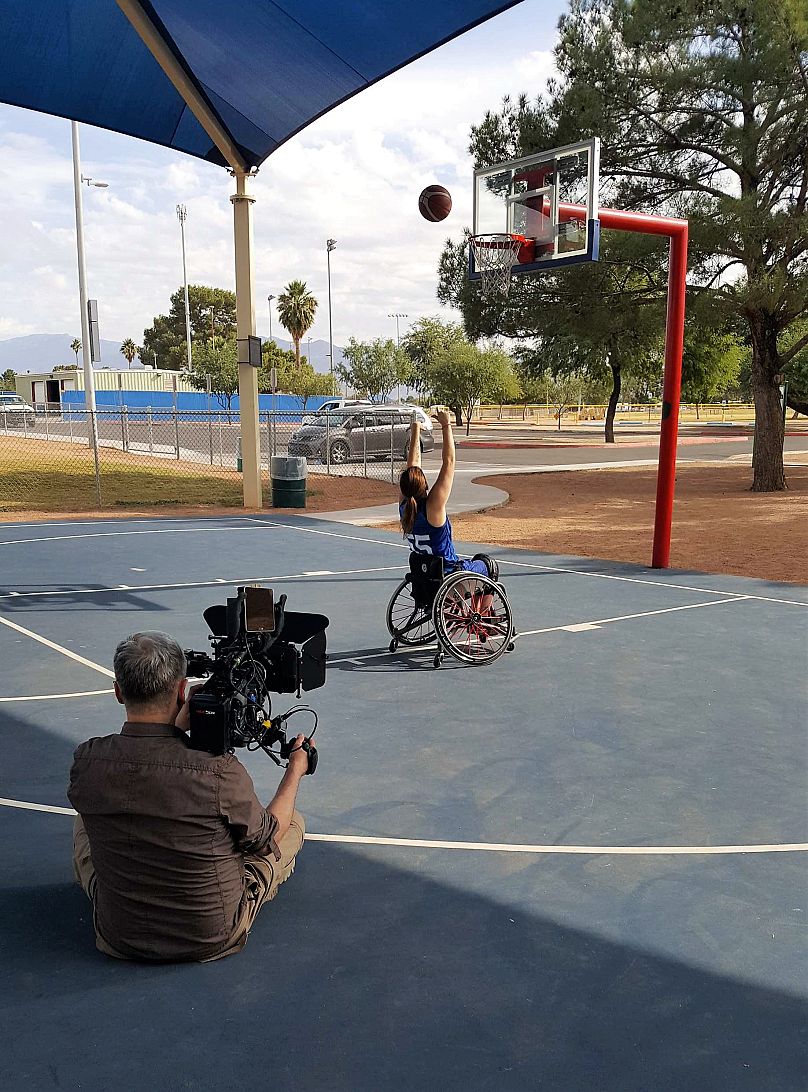 Summer 2021, the world was gathered together to watch the people representing their nation play in the Olympic games held in Tokyo. Some people will always remember the Olympic games, maybe because of the medals won there, or for the feeling of competing for their nation. But in this new, we can see that for some of them, what captured their emotions, was being in Japan and feeling welcomed there. Both Courtney Ryan and Sandra Sánchez shared their experience and let us know what they felt being at the Olympics. Courtney Ryan was amazed to be competing in such a beautiful place, she also mentioned the warm welcoming the team received, which is known in Japan as 'Omotenashi' hospitality. Besides the warm welcoming Sandra Sanchez received, she was also excited to be competing for karate in the birthplace of karate itself.
2021年夏季,全世界皆因東京奧運而凝聚在一起,替自己國家的選手加油。選手會永遠記得此刻,也許是因為他們替國家贏得了獎牌,抑或是為國家而戰的榮耀感;但對許多選手們來說,日本更是讓他們感受到了十足的熱情。Courtney Ryan和Sandra Sánchez兩位選手分享了他們在東京奧運的經歷與感受。Courtney Ryan對能在如此美麗的地方參賽感到十分驚奇,她還提到球隊受到了熱情款待,這在日本被稱為おもてなしOmotenashi,空手道選手Sandra Sánchez也很開心能在空手道的發源地比賽。
US adds Merck pill as 2nd easy-to-use drug against COVID-19.
美國將默克的藥丸列為第二種易於使用於對抗COVID-19的藥物
Health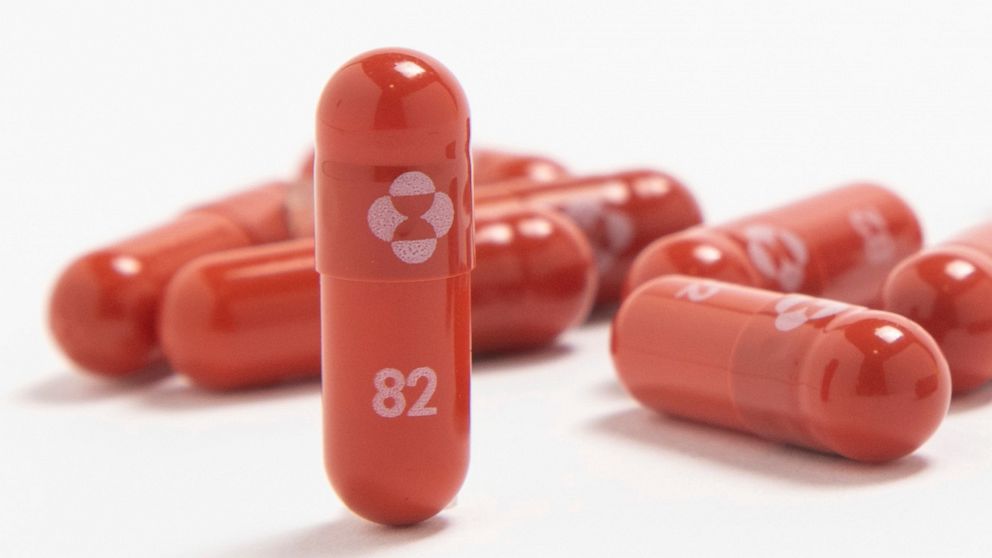 U.S. regulators have authorized a second pill against COVID-19, an antiviral drug from Merck that may help blunt the wave of infections driven by the omicron variant.The FDA authorized Merck's drug for adults with a positive COVID-19 test, early symptoms and who face the highest risks of hospitalization, including older people and those with conditions like obesity and heart disease. For now, the FDA decision provides another potential option against the virus that has killed more than 800,000 Americans. Merck says several hundred thousand treatment courses will be available in the U.S. in the next several days and a million will be available over the next few weeks.
美國監管機構核准了第二種對抗COVID-19的藥丸,是來自默克集團(Merck)的一種抗病毒藥物,可能有助於減緩由omicron變種引起的感染潮。FDA授權默克這個藥物使用於COVID-19檢測呈陽性、已有初期症狀、且面臨最高住院風險的成人,包括老年人,以及肥胖和心臟疾病族群。目前FDA的決定提供了另一種可行的選項來對抗這種已導致80萬美國人死亡的病毒。默克表示,未來幾天將在美國提供數十萬個療程,幾週後將能提供一百萬個療程。
Contact with nature in cities reduces loneliness, study shows.
研究指出:在城市中接觸大自然可以減少孤獨感
Health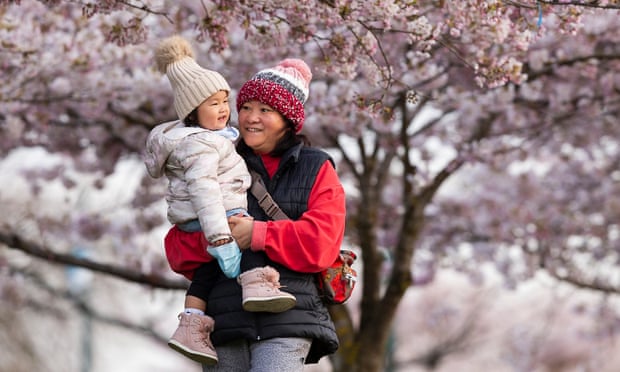 A research shows that loneliness is a major public health concern and can raise a person's risk of death by 45% – more than air pollution, obesity or alcohol abuse. Feelings of overcrowding increased loneliness by an average of 39%. But when people were able to see trees or the sky, or hear birds, feelings of loneliness fell by 28%. Feelings of social inclusion also cut loneliness by 21%, and when these feelings coincided with contact with nature the beneficial effect was boosted by a further 18%. The researchers said: "Specific measures that increase social inclusion and contact with nature should be implemented, especially in densely populated cities."
研究顯示,孤獨是一個主要的公共健康問題,會使個人的死亡風險增加45%—超過空氣污染、肥胖或酗酒。過度擁擠的感覺會使孤獨感平均增加39%;但當人們能夠看到樹木或天空,或聽到鳥鳴時,孤獨感便會下降28%。社會包容感也有助降低21%的孤獨感;而當這些感受同時伴隨與自然接觸時,效益更進一步提高了18%。研究人員表示:「能提升社會包容感及與自然接觸的具體措施應該廣泛實施,尤其是在人口稠密的都市。」
Scientists are concerning about sea spray aerosols traveling long distances and bringing PFAS from the ocean hundreds of kilometers inland, where it could contaminate food and water
科學家正關注海浪的海沫噴霧將全氟和多氟烷基物質從數百公里外的海洋帶到內陸,進而汙染食物和水源
Sciences
PFAS (Per-and polyfluoroalkyl substances) are broadly used in nonstick cookware to firefighting foam for their resistance to water, heat and oil. The strong chemical bonds make PFAS useful and hard to break down. Lab studies have shown they can damage the livers and immune systems of animals, and lead to birth defects and death. In humans, they have been linked to cancer and lower birth weights. We typically think of the sea being the final resting place of PFAS, but a new study finds sea spray from waves is tossing PFAS into the atmosphere. The findings provide pretty convincing evidence that sea spray aerosol might be responsible for bringing 0.1% to 0.4% of all PFOS, a specific type of PFAS no longer used in most countries, back to land each year to haunt us.
PFAS(全氟和多氟烷基物質,俗稱鐵氟龍)因防火、耐熱、抗油,被廣泛用於製造鍋具及消防泡沫,而其強大化學鍵也使它們極難被分解。多個實驗研究已證明PFAS有損動物肝臟和免疫系統、導致出生缺陷和死亡,且與人類癌症和新生兒體重過輕有關。我們常認為海洋是PFAS最終去處,但一項新研究發現海浪的海沫噴霧正將海水中的PAFS拋入大氣中;此發現極為可靠,證明海中0.1~0.4%的PFOS(PFAS的一種,多數國家已禁用)每年會隨海沫噴霧回到陸地影響我們。
Crucial ice shelf on Antarctica's 'Doomsday' glacier could shatter in 5 years
南極「末日」冰川的關鍵冰棚可能會在5年內崩解
Sciences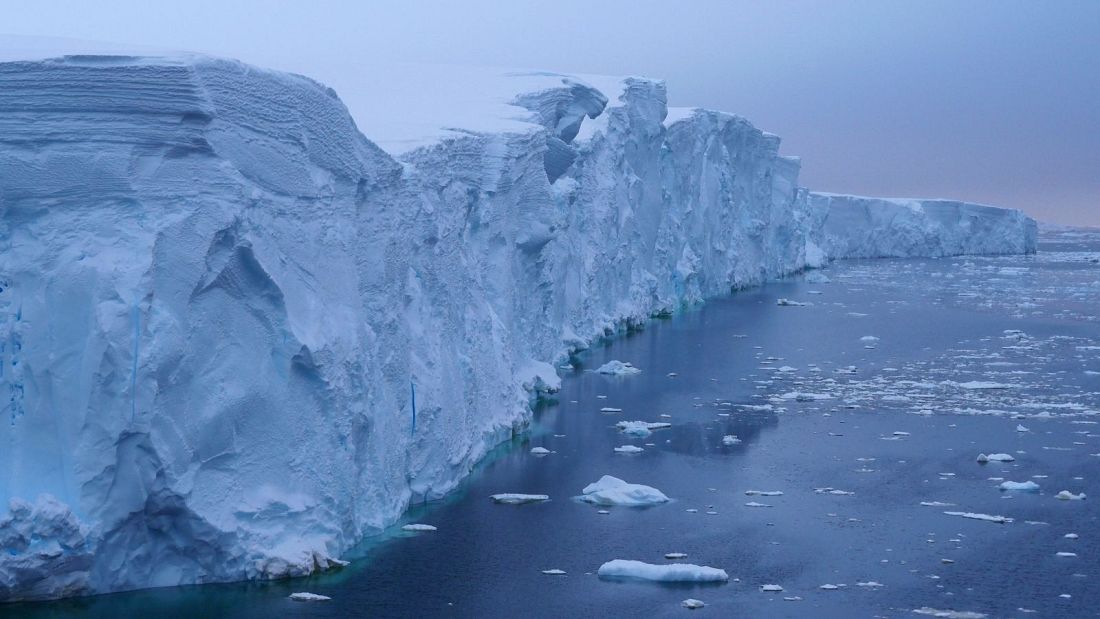 Presenting their data and satellite imagery on December 13th, glaciologists showed that the warming ocean is eroding the front of Antarctica's riskiest glacier, sizes around Great Britain, from below and causing large cracks to appear in several places. Thwaites glacier in Antarctica is gigantic and has been nicknamed Doomsday because of the catastrophic effects its melting would trigger. Thwaites, which a glaciologist describes as 'a kind of monster', is already releasing 50 billion tons of ice into the ocean each year, accounting for around 4 percent of global annual sea level rise. If the glacier were to completely collapse, it would bring sea level up to 65cm- endangering millions of people on island nations and in coastal areas.
冰川學家在12月13日公佈的數據和衛星影像顯示暖化的海洋正自下方侵蝕最危險的南極冰川,導致尺寸約英國大小的冰棚前段多處出現裂縫。這個位於南極的巨大思韋茨冰川因融化可能引發嚴重災難而被稱「末日」,一位冰川學家形容它為「一個巨大怪物」,每年已經釋放5千萬噸的冰到海洋,約佔全球每年海平面上升的4%。如果冰川完全崩解,海平面將上升65公分,危及島國及沿海區域的數百萬居民。