Academic Visit and Cultural Tour to Israel on 12-17 May, 2018
On May 12, 2018, assigned by President Ching-Kuan Liu, KMU's crew headed for Israel for a 6 days' academic visit to Israel. Dean, Office of Global Affairs, Professor Hung-Yi Chuang and the crew composed with Dean for College of Medicine, Professor Jeng-Hsien Yen, Vice Superintendent at KMU Hospital, Professor Cherng-Jye Jeng, Vice Dean, Office of Global Affairs, Professor Bin Huang, Center for Infectious Disease and Cancer Research, Professor Tyan-Yu Chang, Dr. Su-I Lin and Office of Global Affairs, Ms. Yuhua Huang.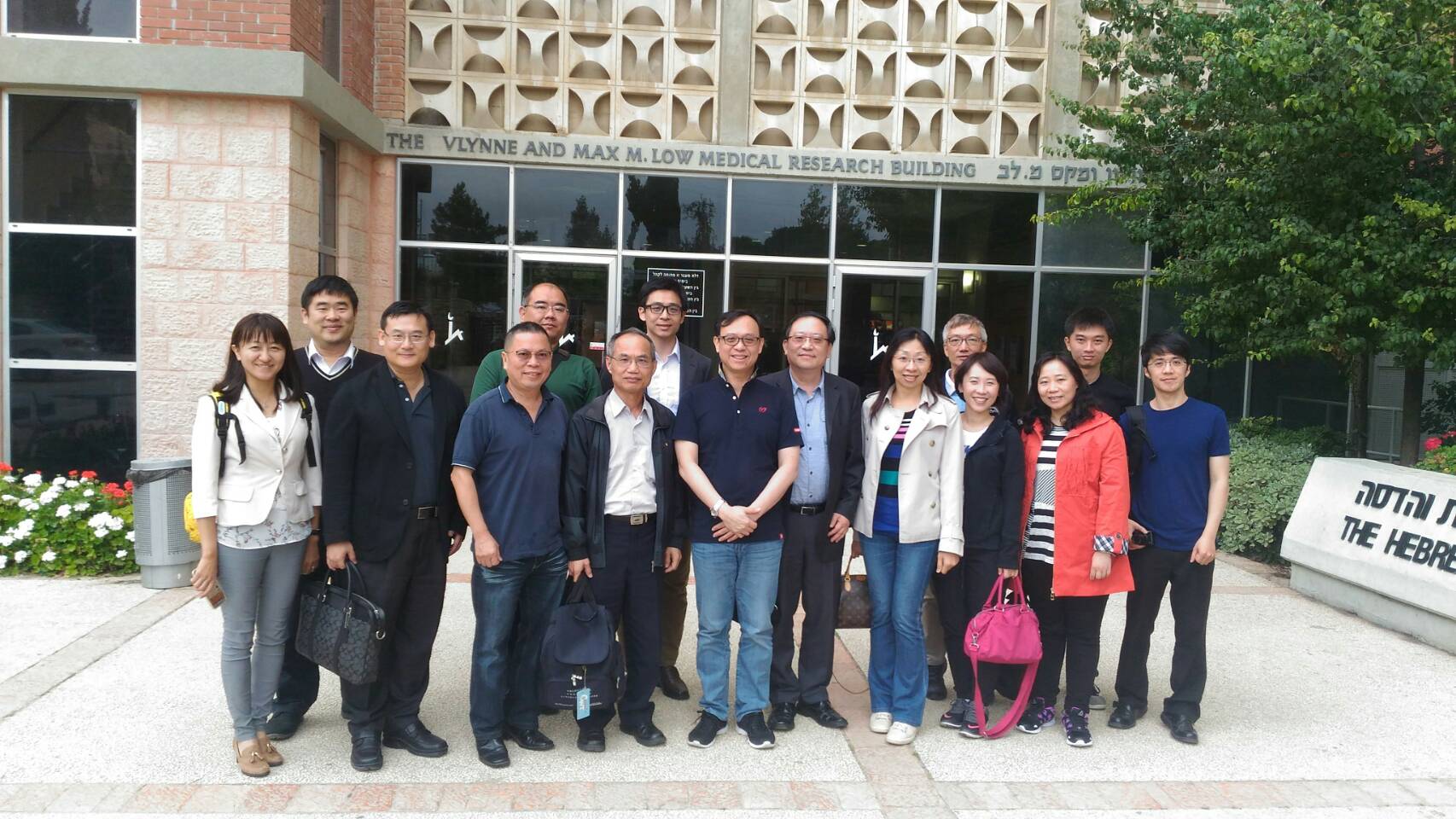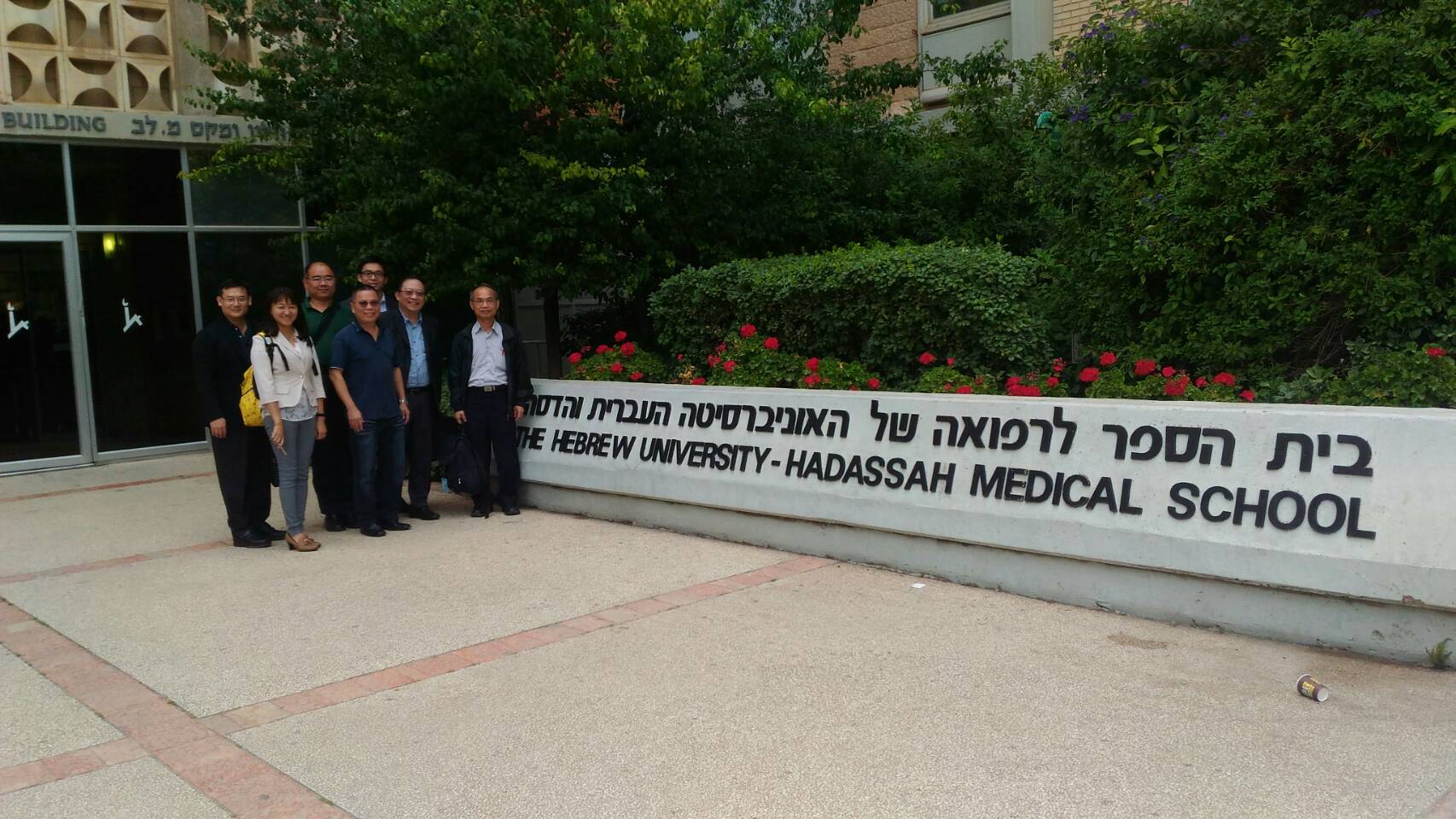 KMU's visit coincide with the celebration of Israel's Jerusalem Day, a National holiday commemorating the construction of State of Israel. On the arrival in Israel, the bus directly drove all the KMU crew to partner university, Hebrew University of Jerusalem's Lautenberg Research Center. In spite of the busy preparation of Jerusalem Day, Director at Lautenberg Research Center, Professor Ofer Mandelboim brought his team to welcome KMU's representatives and host a morning discussion on possibilities of research collaboration. Director Mandelboim briefed the research of the center, mainly about the NK Cell biology and its mechanism of defense as well as the cancer cell's avoiding recognition and attack in our immune system. According to Professor Yen, College of Medicine, Lautenberg research center's study is much more advanced in their study and worth learning.
Successively, on May 14, Dean, Professor Chuang and Professor Yen was designated by President to attend the signing ceremony with Barzilai Medical Center at Ashkelon and a commemorated ceremony with Ben-Gurion University's Faculty of Health Sciences at Beersheba. Representatives from KMU's Center for Infectious Disease and Cancer Research discussed over conducted research on infectious disease e.g. HIV and other potential research project collaboration in hope of seeking funds from the government with Barzilai Medical Center (BMC). After our visit to BMC, all the crew drove south to Ben-Gurion University (BUG). A concise signing ceremony with Ben-Gurion University (BUG) was heeded by research matching and discussion.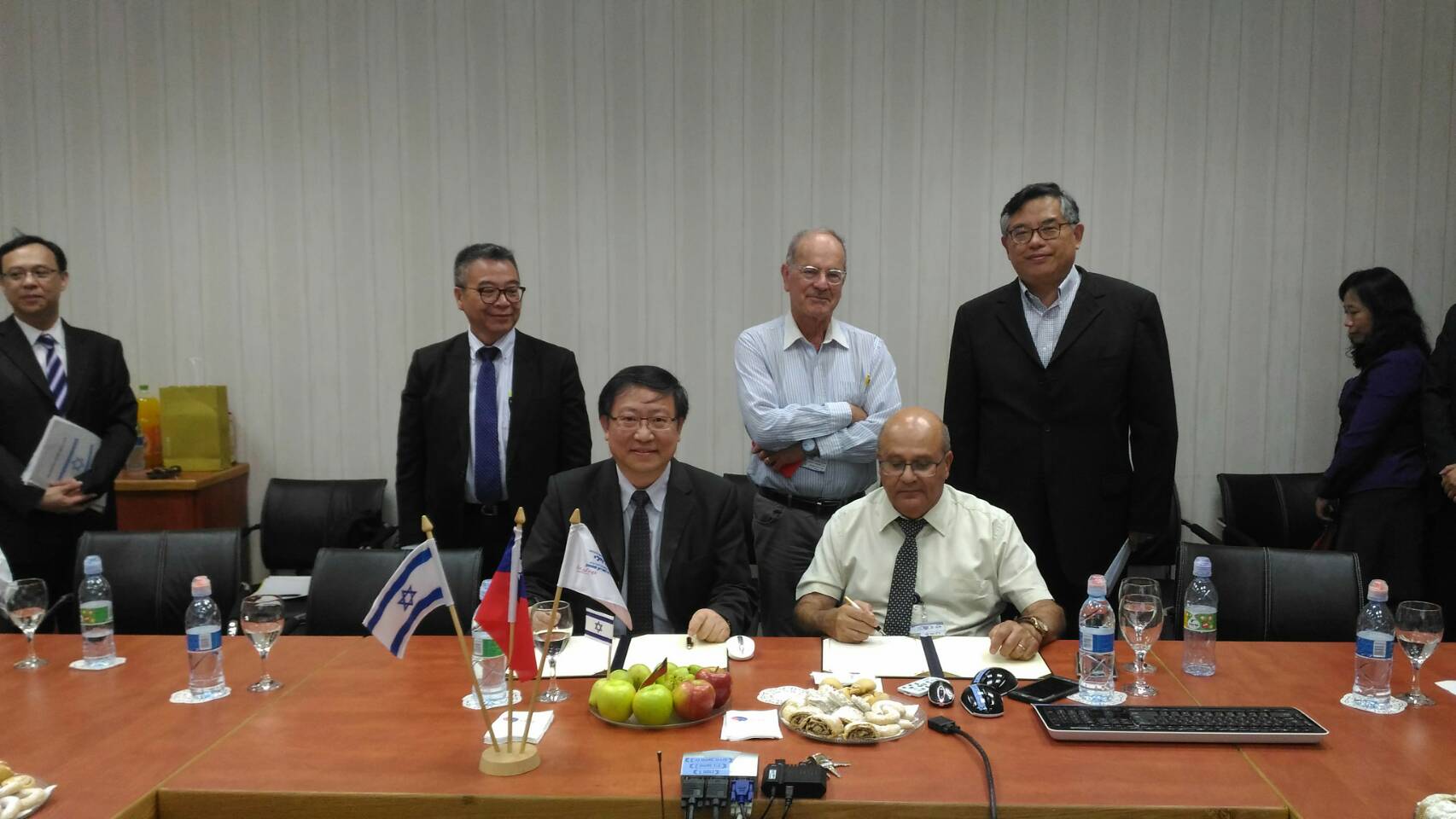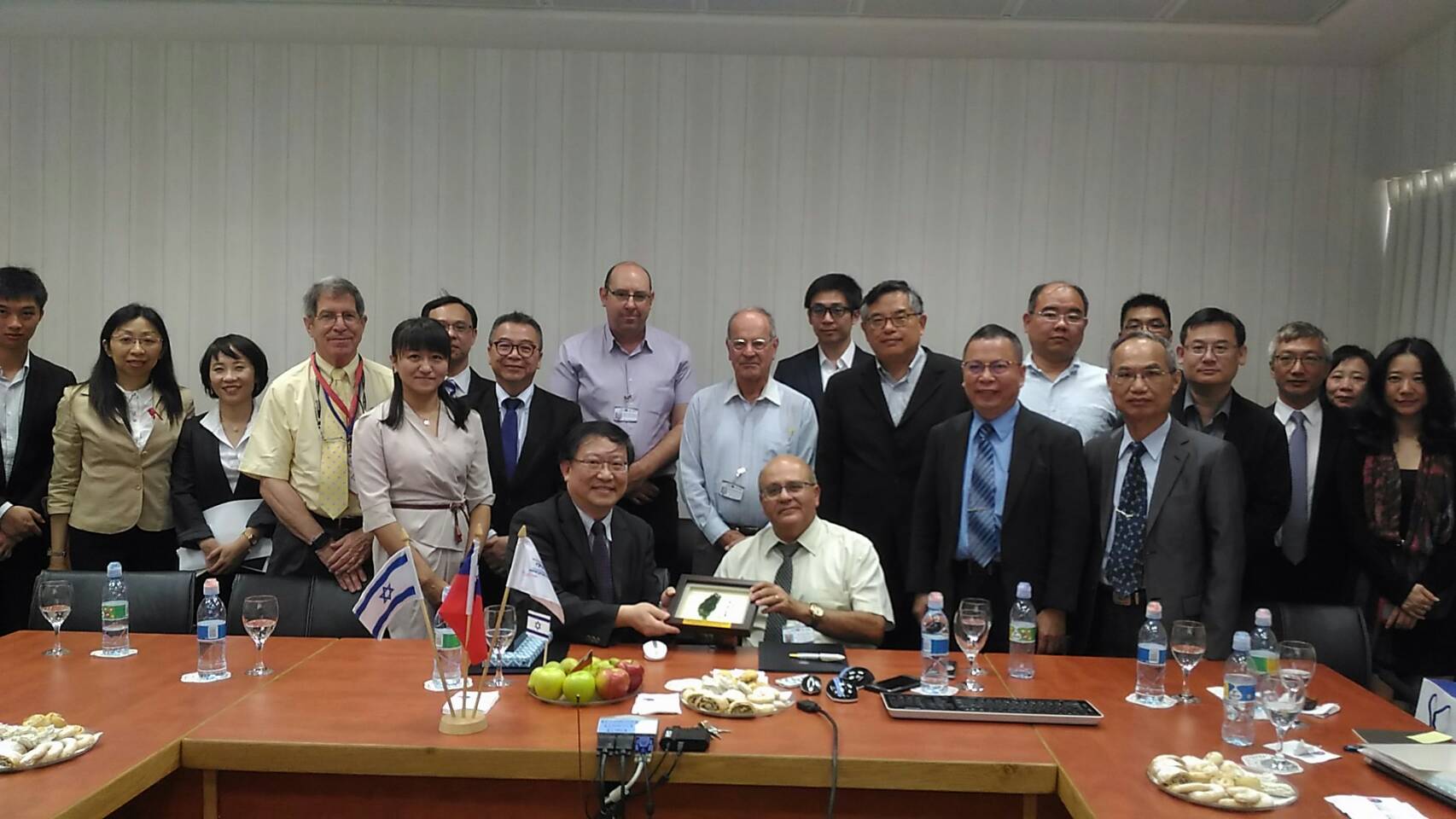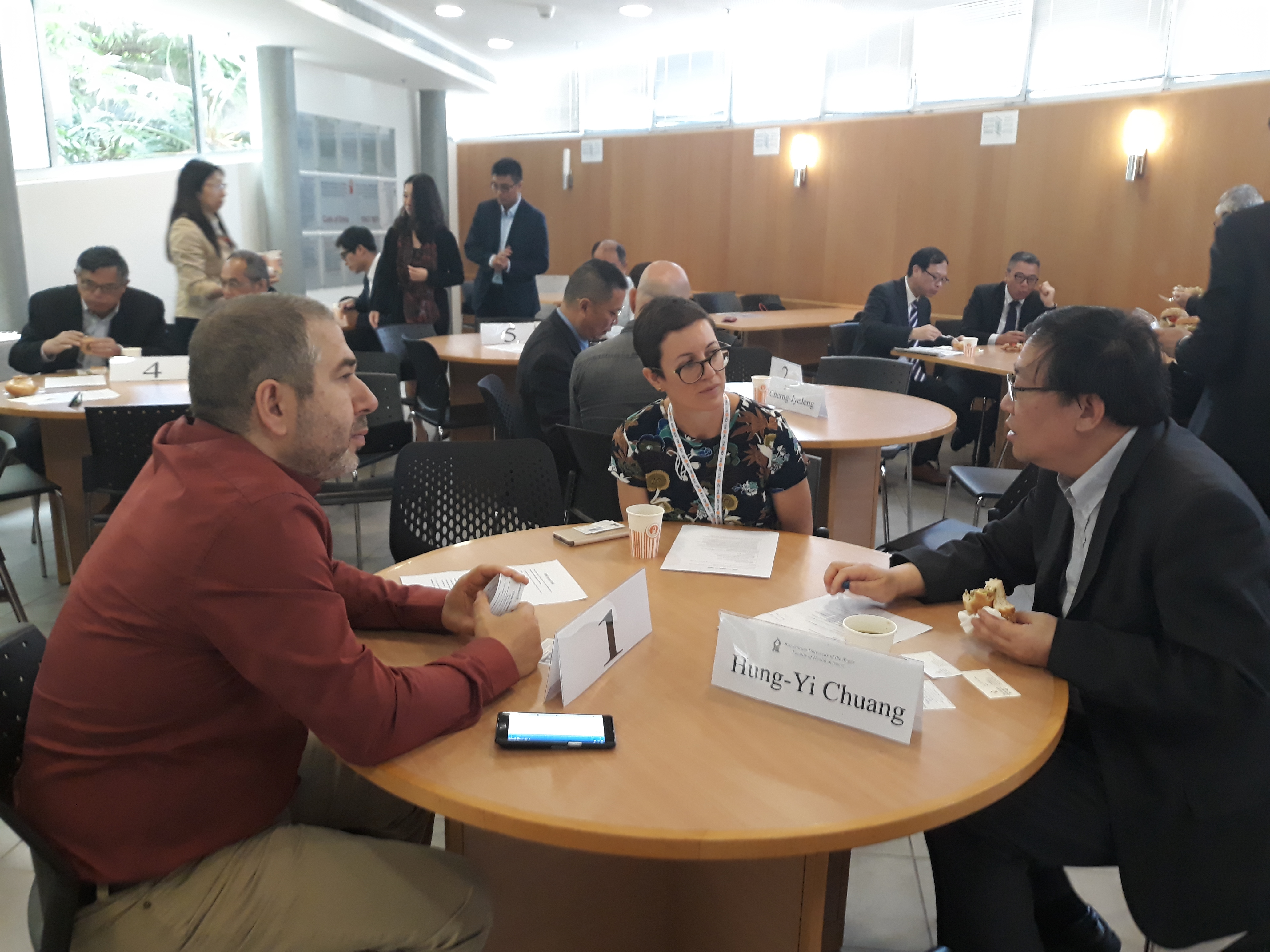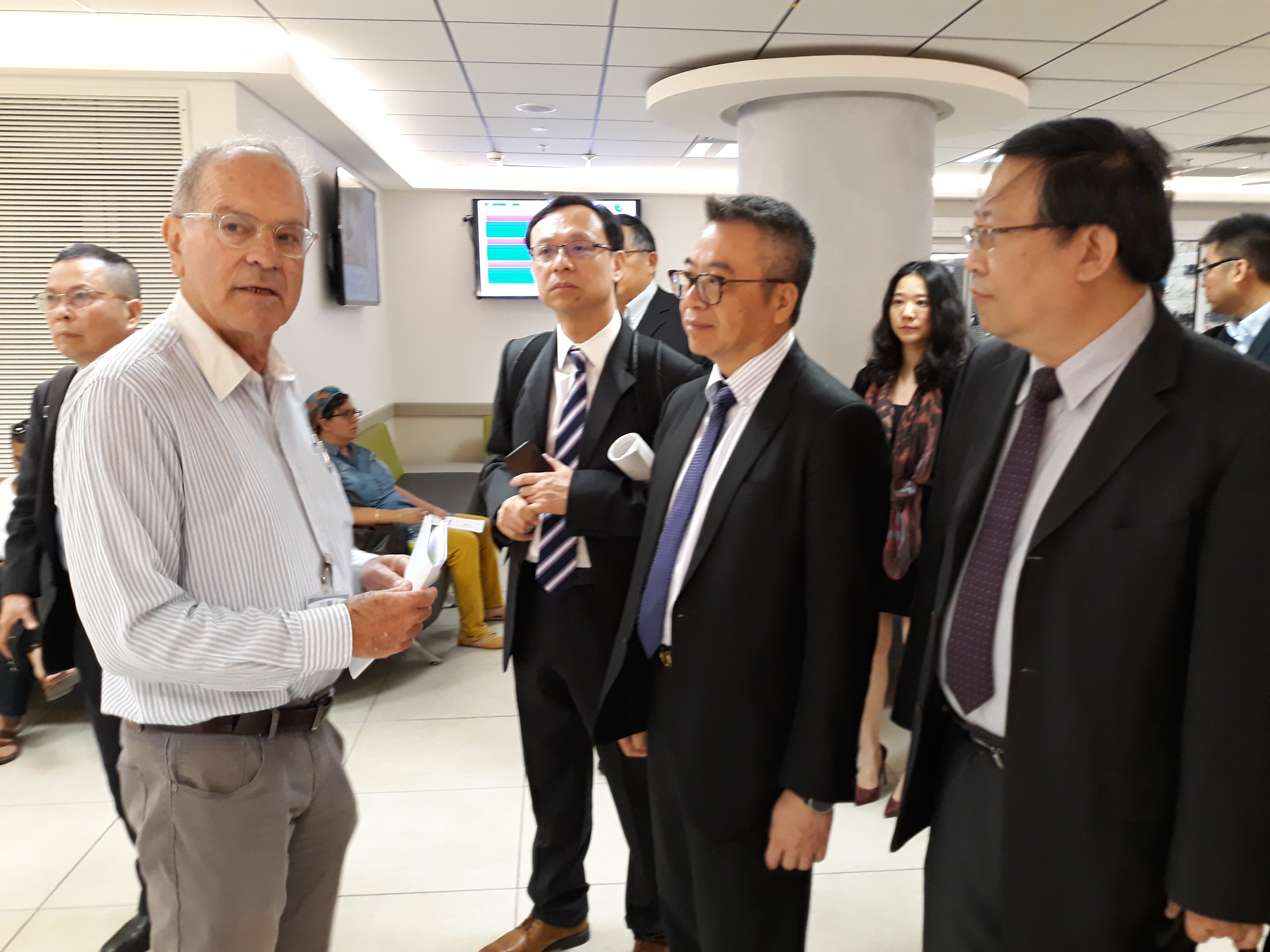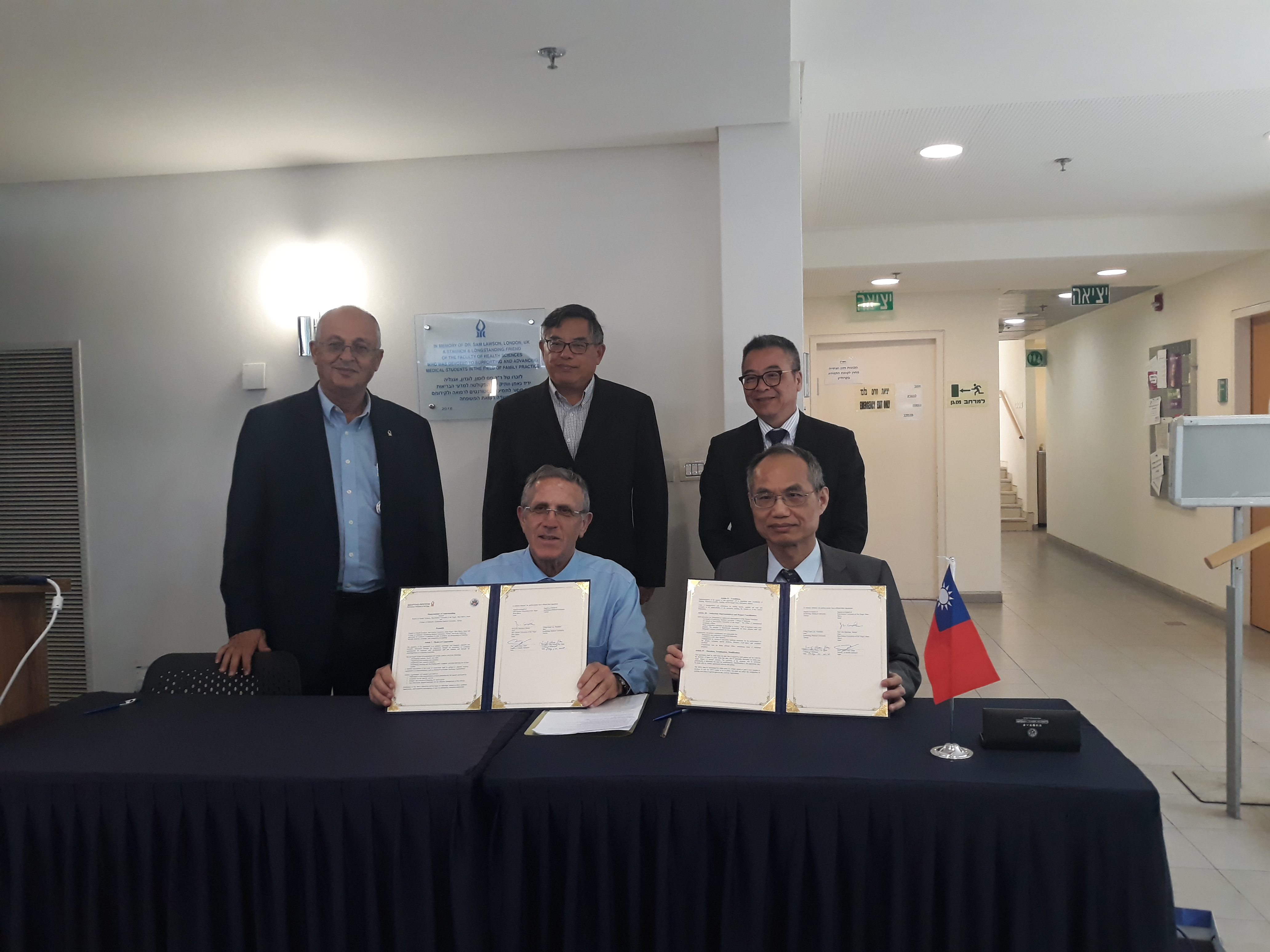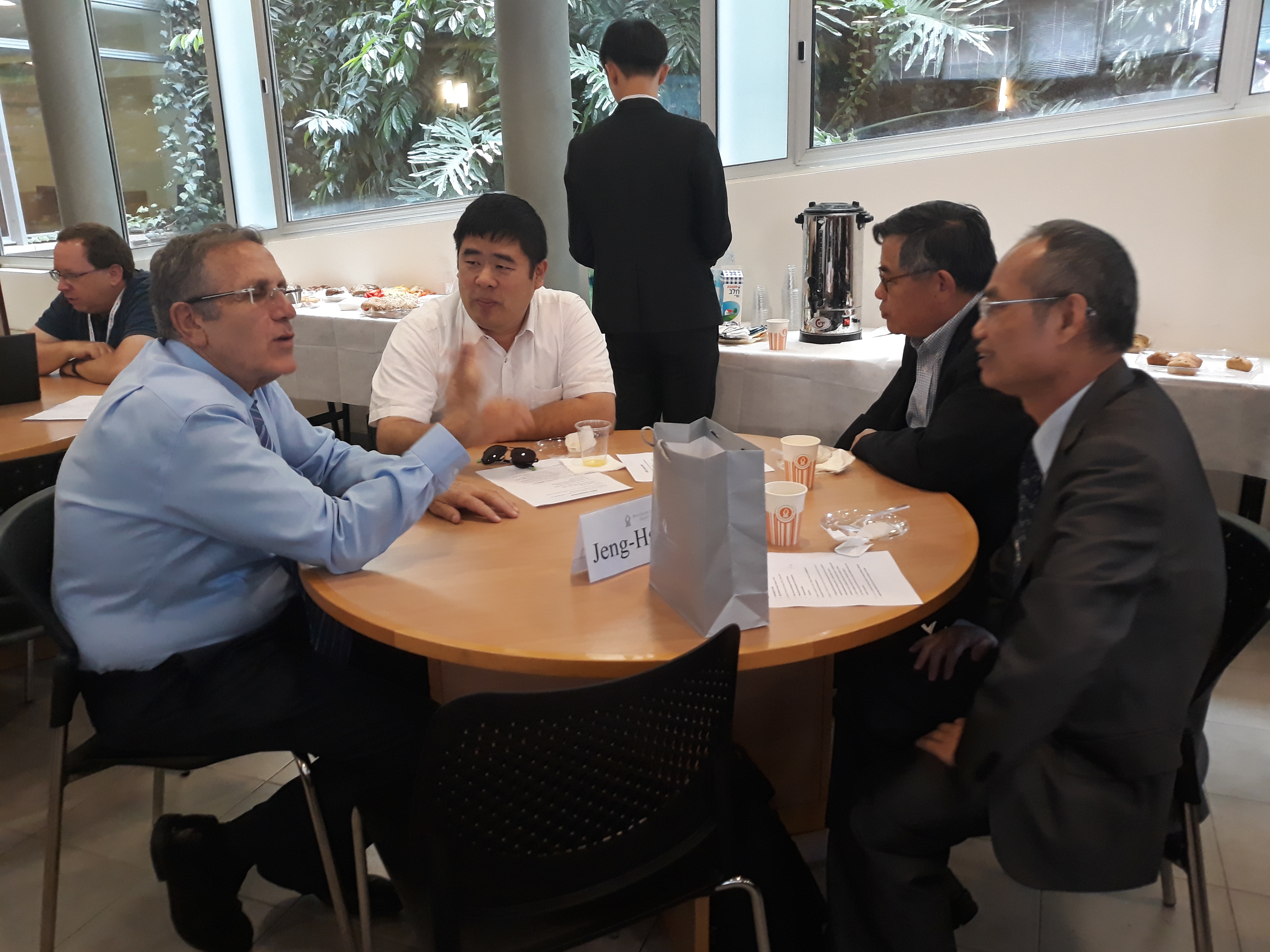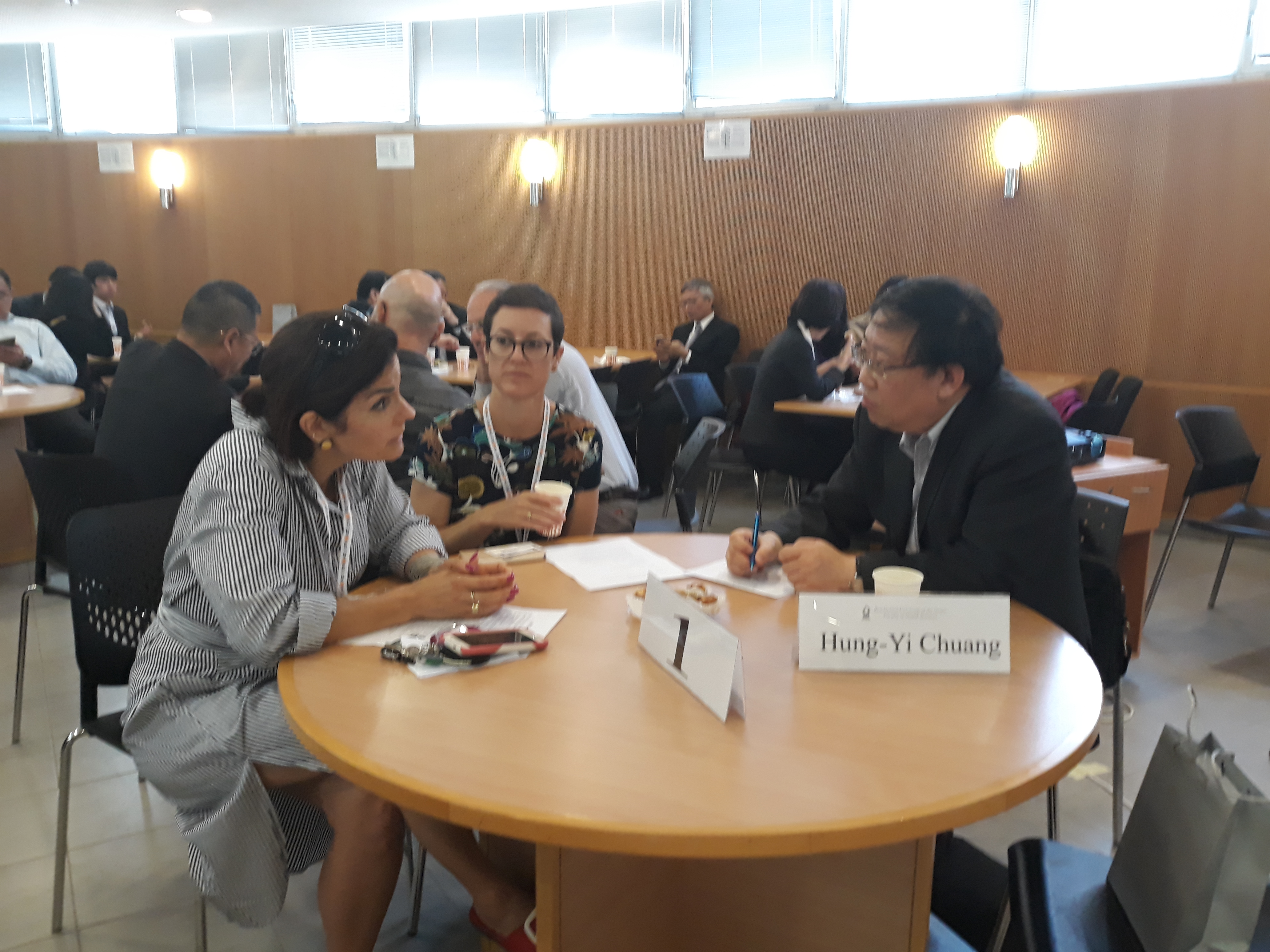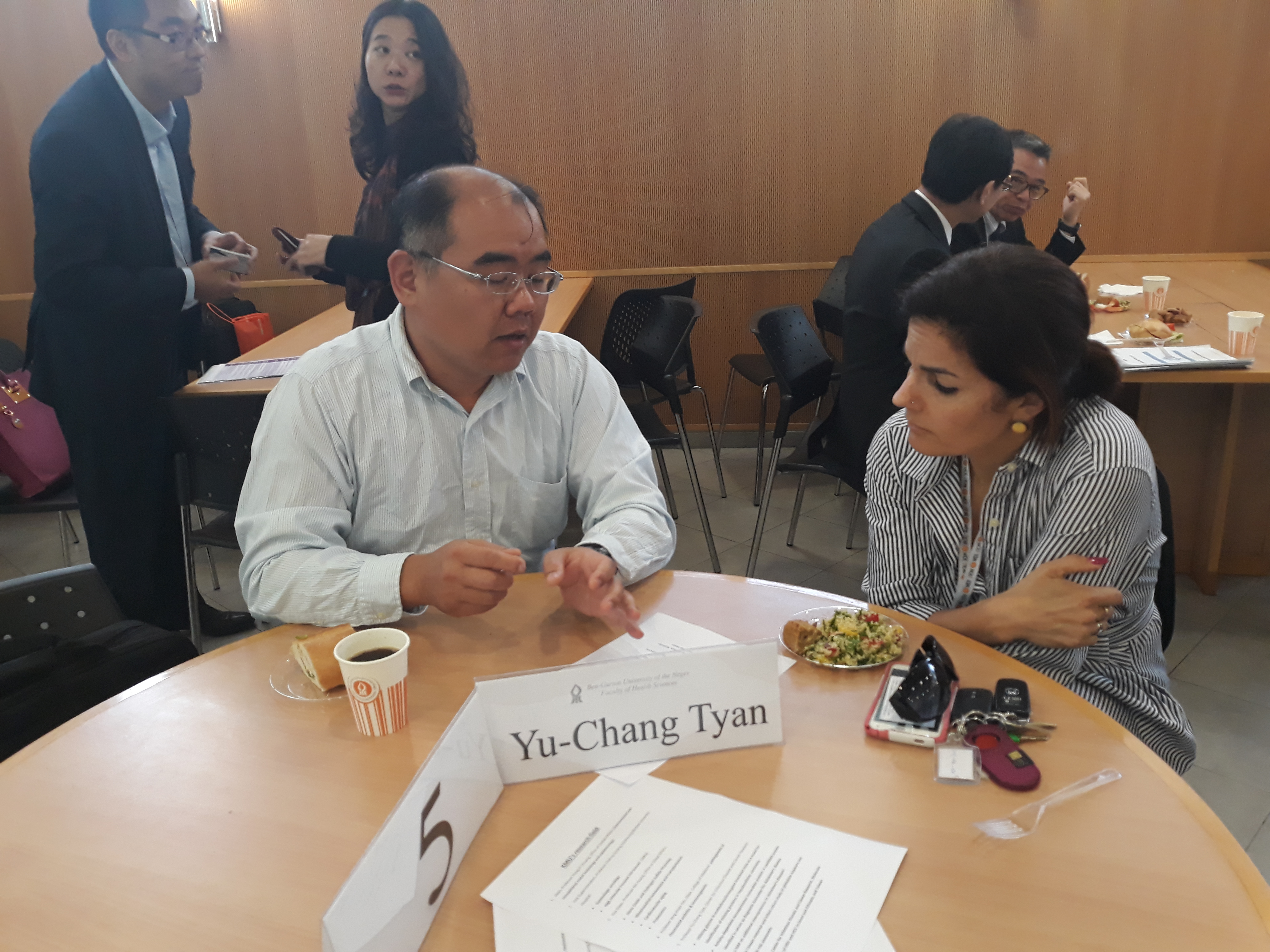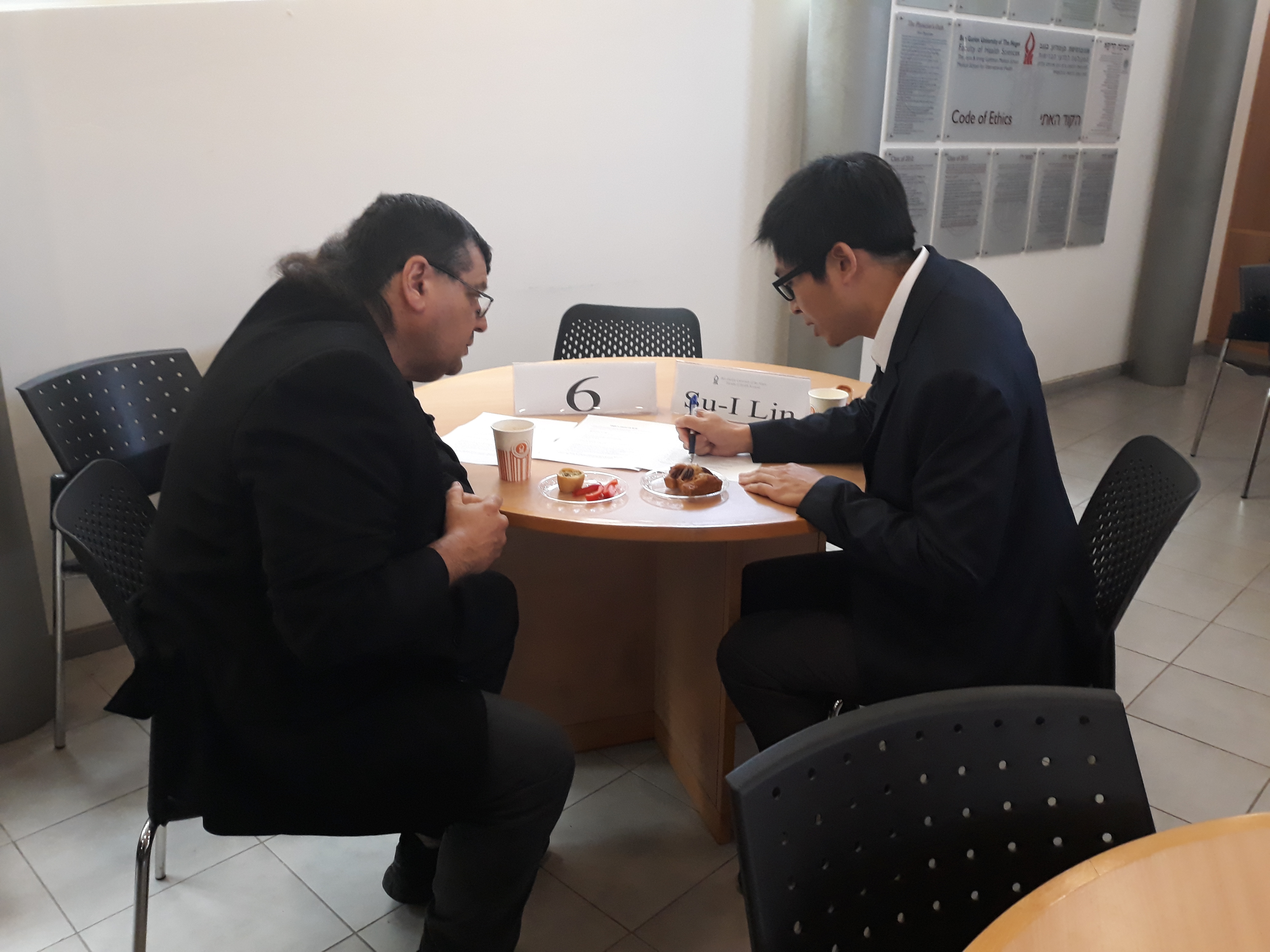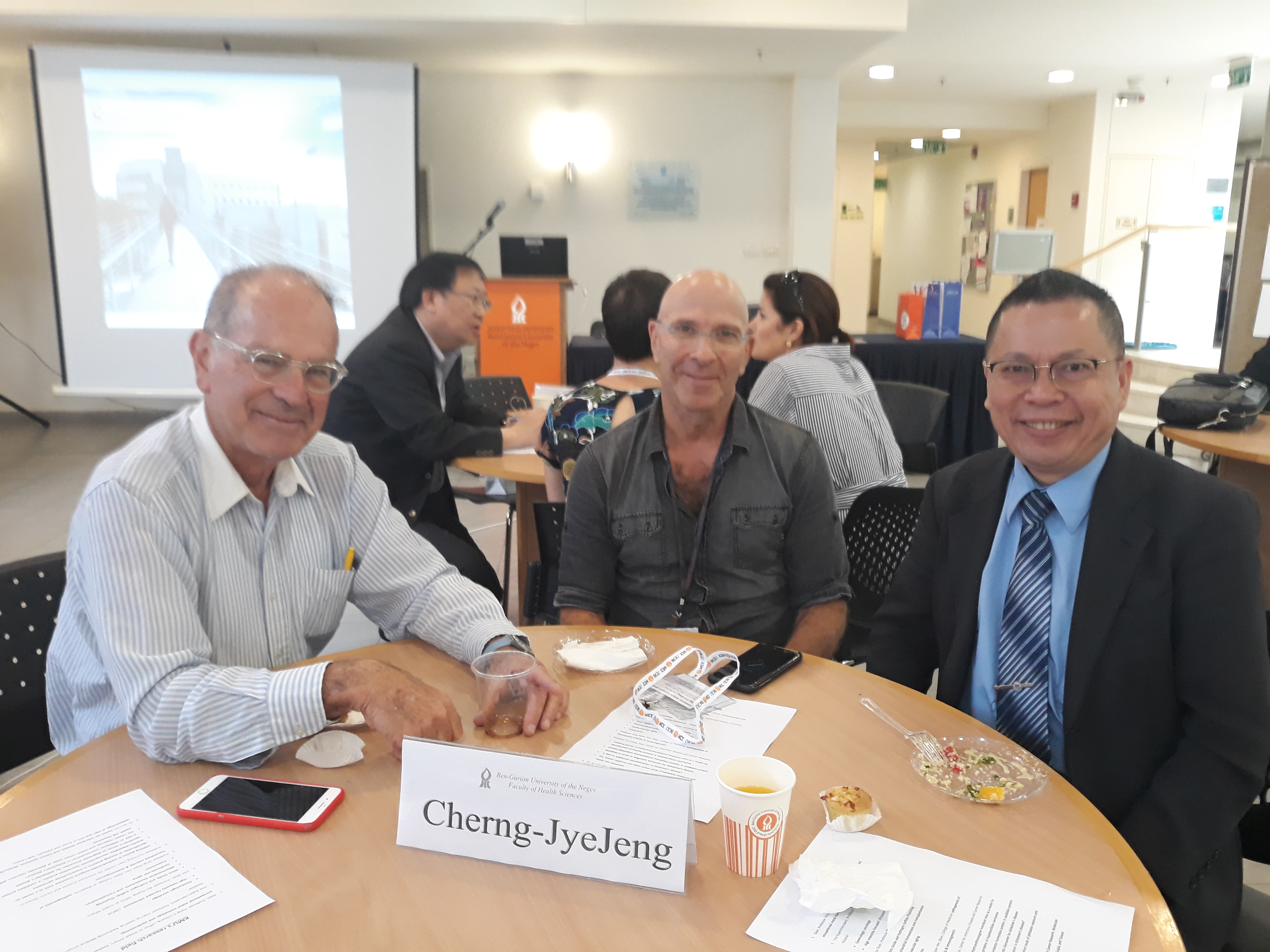 All the relevant researchers were grouped according to their fields of interest, attempting to match common research interests for future collaboration as the aboe pictures.
On May 15, the crew participated BioMed held at Tel Aviv to listen latest research results. Later on the same day, KMU joined by Officials from Ministry of Health and Welfare visited the corporation, Insightec in Haifa to see the latest devices for non-invasive surgical technology and how it applied to patients with essential tremor syndrome, which was also introduced by Show Chwan Health Care system. On May 16, KMU representatives visited Tel Aviv University (TAU) and also Weizman Institute, as of our Academia Sinica. Among KMU delegation, Professor Tyan-Yu Chang and Gozes Illana from TAU had cited each other's paper and Professor Illana's was strong at the study of ADNP Gene Mutations. Later, all the parties headed towards Yavne to visit Mediwoound Corporation, which collaborated with Taiwan's company for importing certified ingredients, pineapple stems, from Taiwan, developed innovative drug for severe burn and chronic wound manageent. Late evening, all the KMU crew left Israel except for Vice Superintendent Professor Jeng, who continued with MOHW's official to Embassy atIsrael to listen to presentations made by representatives of bio-medicine companies o n Israel's side.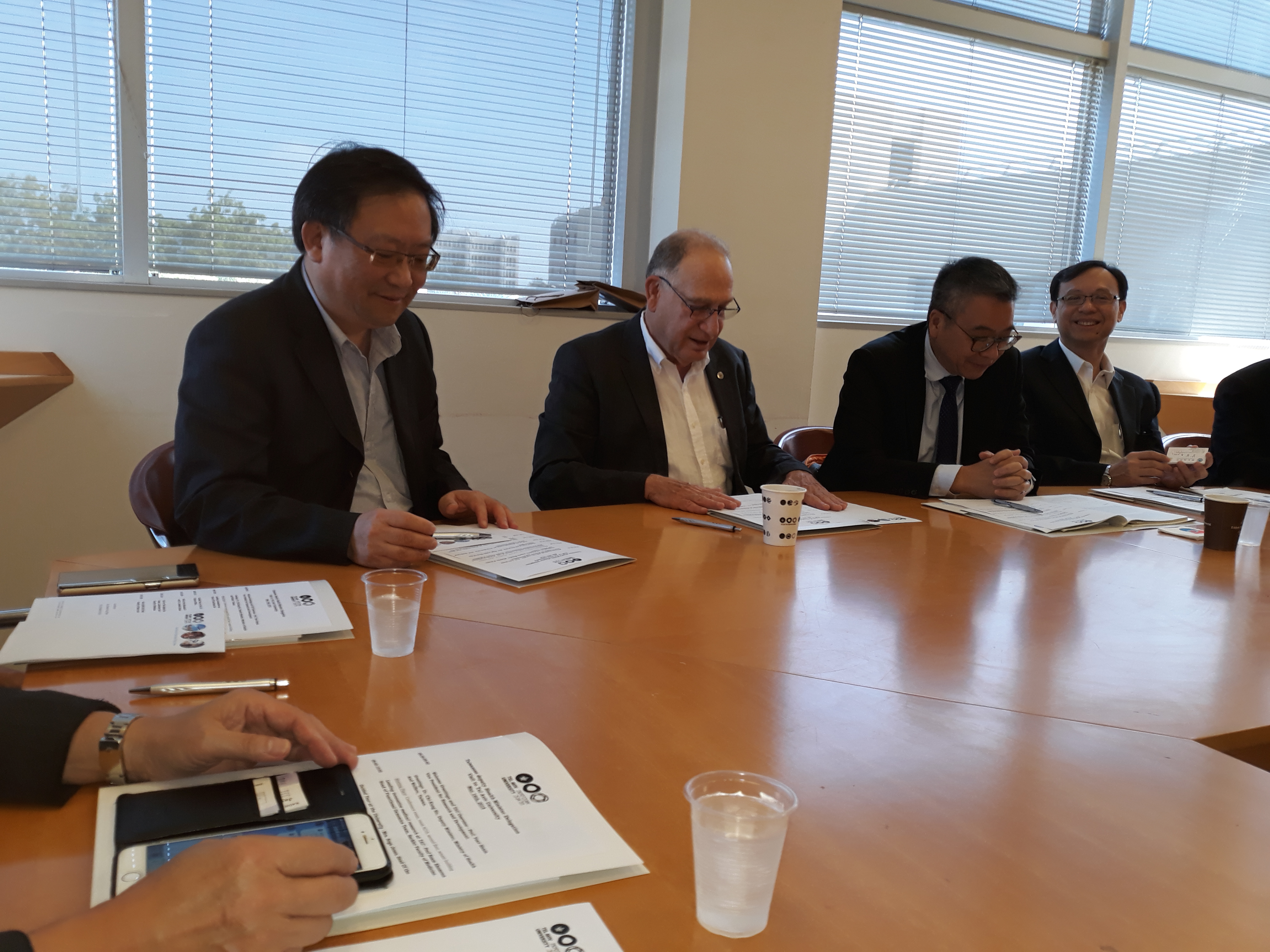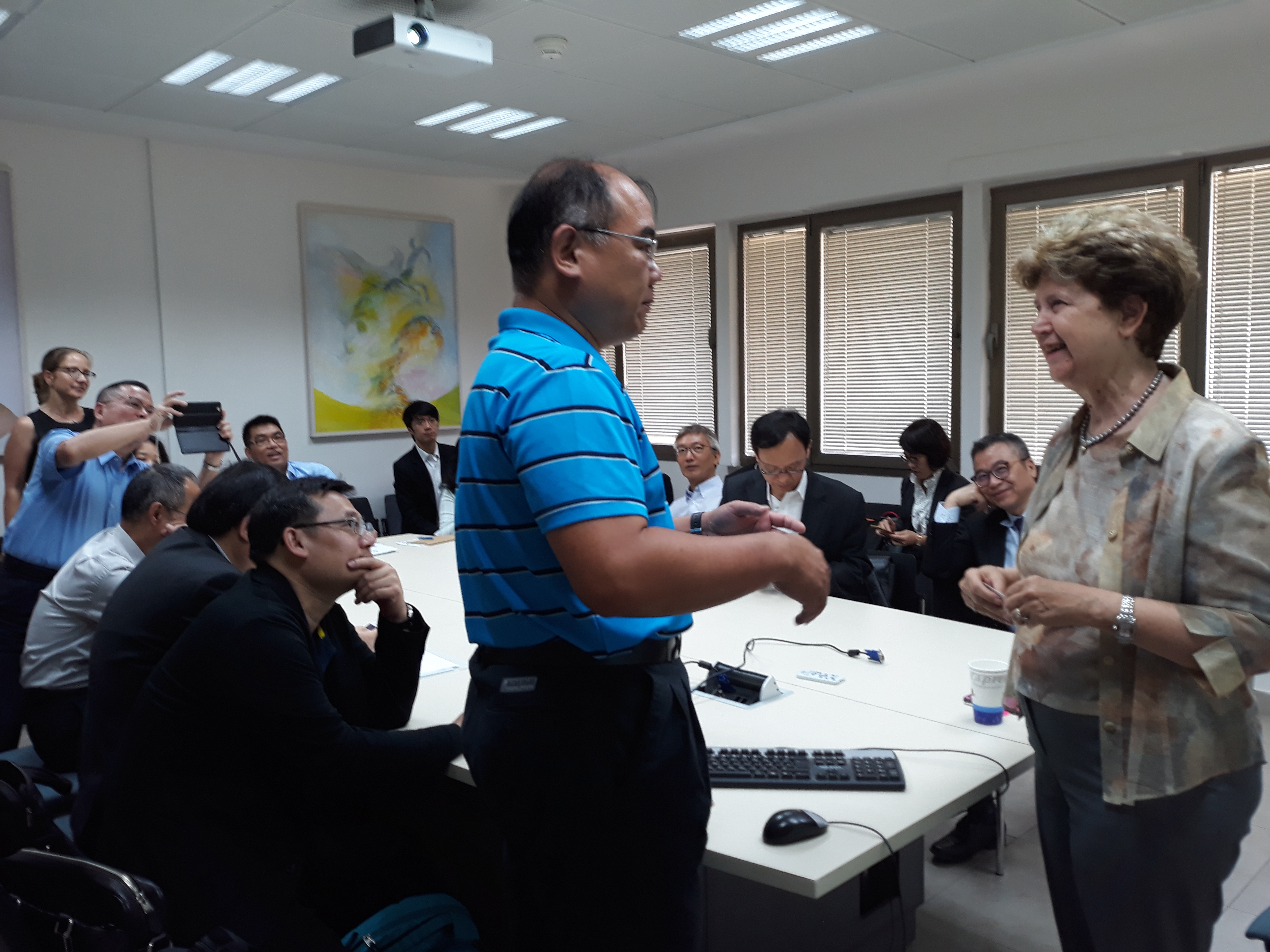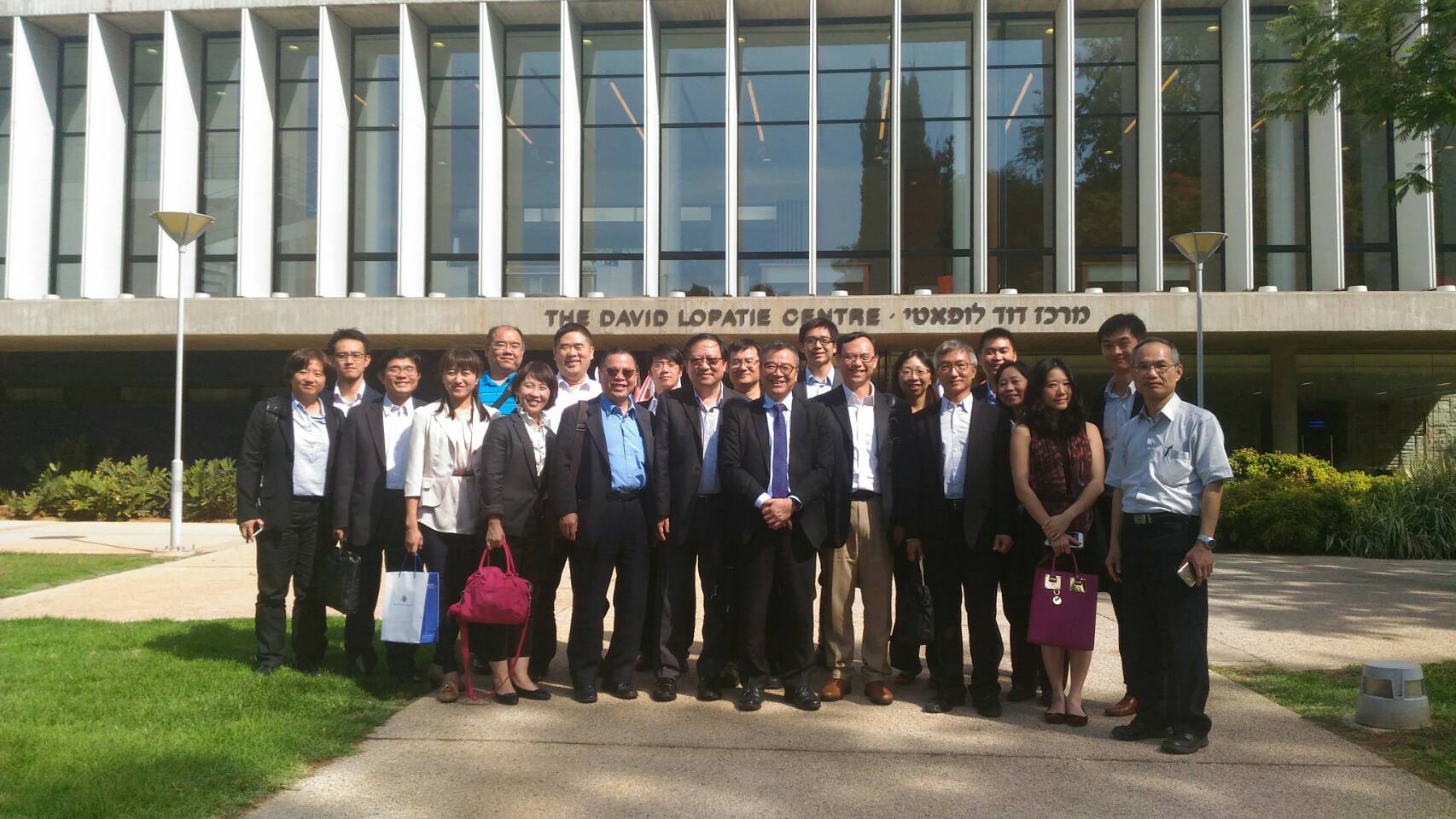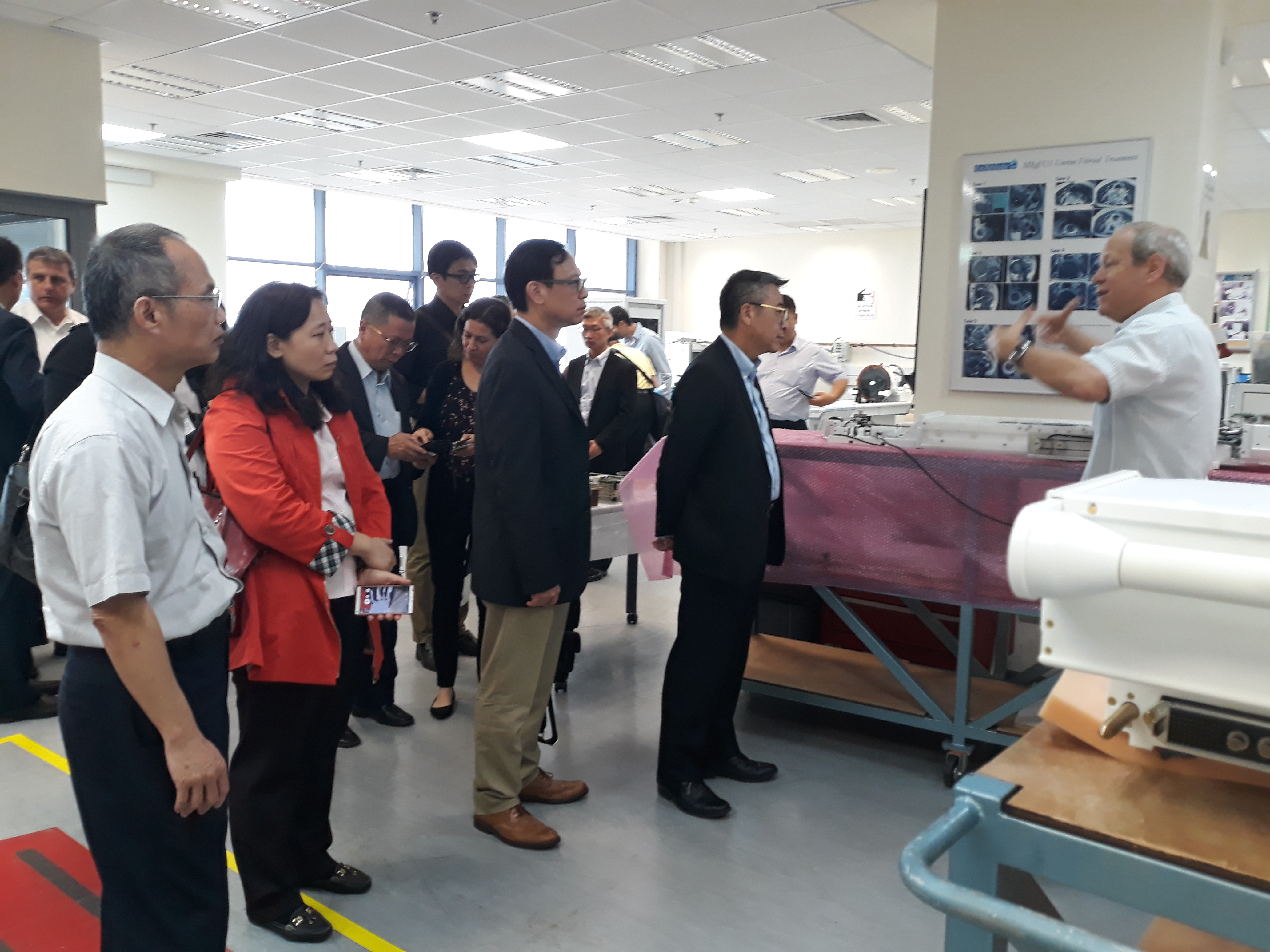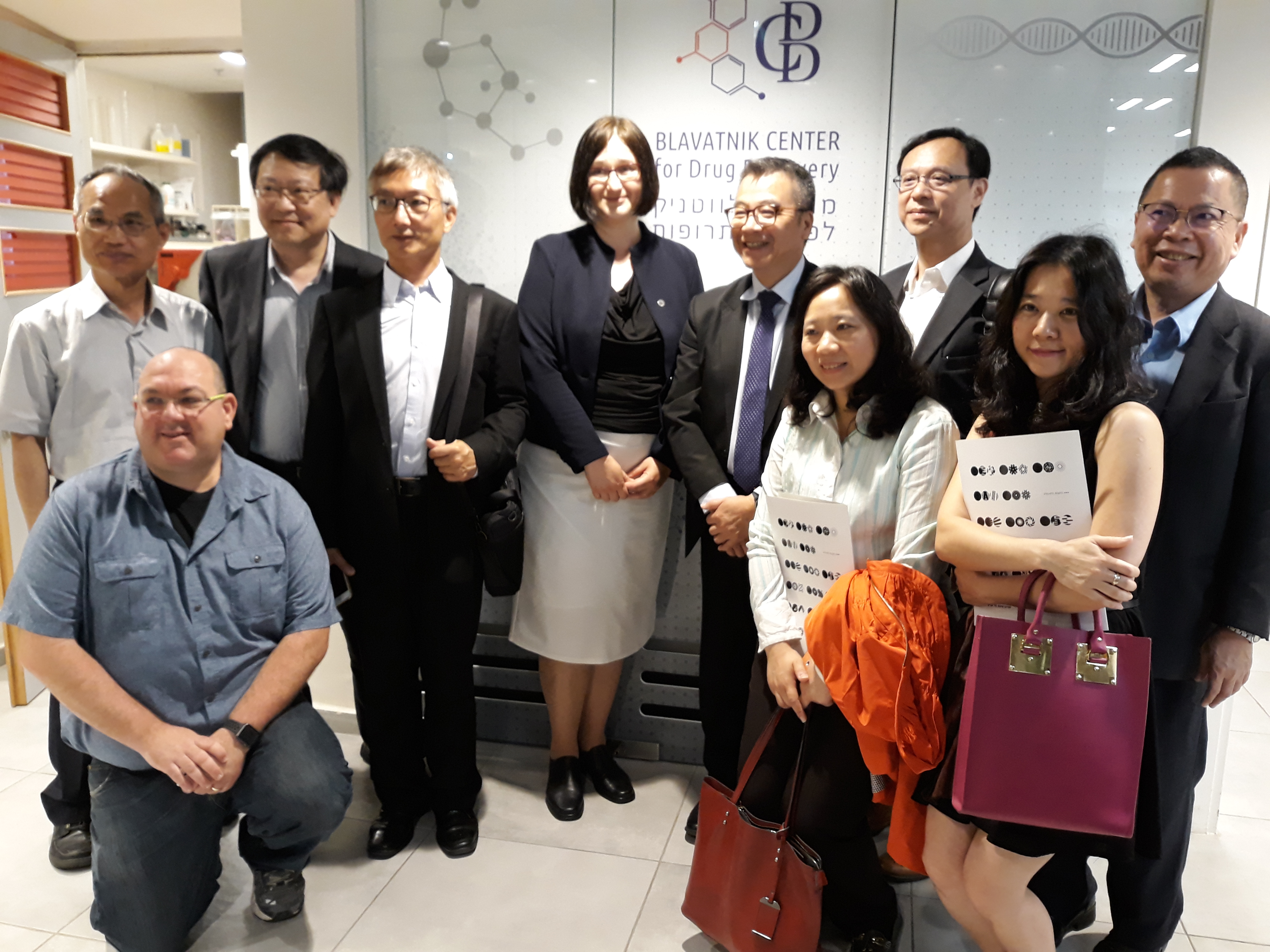 Insightec. Inc
Tel Aviv's Biomedicine Lab